We have added some of the original Banking Articles of Interest below for our readers perusal.
Examples of Articles in Bankers' Law
The Banking Crisis – Practical and Legal Implications
Tim Strong and Andrew Forsyth (Barlow Lyde & Gilbert LLP) Toxic Shock Horrors? Litigation exposures faced by UK banks in the aftermath of the US subprime crisis.
Tim Strong and Ivan Wilkinson (Barlow Lyde & Gilbert LLP) JP Morgan Chase v Springwell Navigation: Closing Door on Claims by Investors?
Tim Strong and Rowena Lewis Swaps and Capacity: New Recession Similar Challenges to Liability
Martin Ebner and Sascha Hodl (Schoenherr) First Experiences with the Austrian Bail-Out Regime.
Antonio Coletti and Andrea Novarese (Latham & Watkins) Recapitalisation Plan for Italian Banks
Ian Paterson and Jo Ottaway (Mallesons Stephen Jaques Melbourne) Financial claims scheme in Australia.
New Swiss Disclosure Rules
Professor George Walker (Queen Mary, University of London) – Northern Rock, and UK Financial Crisis -Residual Policy Debate and Response.
Olivier Assant, Raphaele Courtier and Olivier Saba (Bredin Prat, Paris) – La Crise – The French response.
Benoit Feron and Marie-Laure De Leener (NautaDutilh, Belgium) – EU Financial Regulation and the Financial Crisis: an update.
Sjanine Timmermans (De Brauw Blackstone Westbroek) – Aid to banks during the credit crisis in the Netherlands
Shuangge Wen (University of Liverpool) and Jingchen Zhao (Salford University) – Revisiting the Scope of a Scheme of Arrangement – Insights derived from Lehman
Elke Janssens (NautaDutilh) – New European system of financial regulation to prevent future financial crises.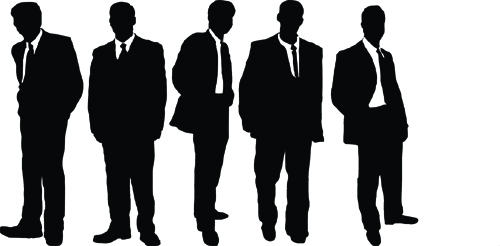 Regulation
Chris Brennan (Barlow Lyde & Gilbert LLP) – The Future of UK Regulation
Nigel Clayton (City University) – Equator Principles
Professor George Walker (Queen Mary, University of London) – Northern Rock Falls
Professor George Walker (Queen Mary, University of London) – Three Rivers v. The Bank of England
Rosemary Jay (Pinsent Masons) – Data Protection and Binding Corporate Rules
Tim Pope and Thomas Webb (Burges Salmon LLP) – Revolution in the Regulation of Retail Banking (FSA's implementation of the new Banking and Payment Services Conduct regime).
Professor Graham Roberts The demise of the Banking Codes and (almost) the end of self-regulation in retail banking.
Securitisation
Marke Raines and Fanny Lau – UK Securitisation
Yin Xiao Bei (China Banking Regulatory Commission, Beijing) – Securitisation of Bank Loans in China
Landmark Securitisation Decision: Citibank v MBIA
Documentation
Christopher Czarnocki and Adam Sanitt (Gide Loyrette Nouel) – Market Disruption Clauses
Christopher Czarnocki and Ricky Champion (Gide Loyrett Nouel) – Syndicated Lending Terms – A Necessary Shift in Power? (A look at the impact of current market conditions on the terms in syndicated loan documentation.)
Paul Friedman and Nicola Clavarino (Clyde & Co) – MAC Clauses
Richard Swallow and Richard Hornshaw (Slaughter and May) – Jurisdiction Clauses in Loan Agreements
Graham Roberts (Queen Mary, University of London) – The impact of modern contract law on banks' contractual documentation
Nicola Clavarino (Clyde & Co) – Market Practice in Banking Litigation
Dr Michael Josenhans (Simpson Thacher & Bartlett LLP) – Recent Legal Developments in the US Syndicated Loan Market
Restructuring and Insolvency
Robin Henry (Simmons & Simmons) – Developments in cross-border insolvency law
Neil Golding (Freshfields Bruckhaus Deringer) – The End of the HIH Saga
Fernando Quicios (Perez-Llorca, Madrid) – Credit Institutions and Spanish Insolvency Regulations
Andrea Novarese (Latham & Watkins, Milan) – Italian Bankruptcy Law: reform and pre-bankruptcy agreement procedures
Dan Lavender, Simon Beale and Jonathan Pratt (Macfarlanes) – Company Administrations
Lachlan Edwards (Goldman Sachs) – Restructuring in the Modern World
Iain Mackie and Jonathan Pratt (Macfarlanes LLP)- Cukorova Finance and the Financial Collateral Arrangements (No 2) Regulations).
Michael Doran and Manan Singh (Gide Loyrette Nouel LLP) – Difficult Times for Junior Creditors: IMO Car Wash and other recent developments.
Barry Donnelly and Jonathan Pratt (Macfarlanes LLP) – Issues arising from the collapse of Kaupthing, Singer and Friedlander.
Simon Beale (Macfarlanes LLP) – Appointing out-of-court administrators to an overseas entity – Kaupthing litigation.
Craig Montgomery (Freshfields Bruckhaus Deringer LLP) – English scheme jurisdiction: is there a sufficient connection?
Andrea Novarese and Paolo Donati (Latham & Watkins, Milan) Italian Bankruptcy Law: another step in restructuring regulations
Chris Czarnocki and Alice Morrison (White & Case) BNY Corporate Trustee v Eurosail-UK
Guarantees
Roger Laville (Addleshaw Goddard) – standard form guarantees
Steven Gee QC and Mary Gibbons (Stone Chambers) – Bank Demand Guarantees and the fraud exception
Roger Jones, and Richard Gwynne (Stephenson Harwood) – Uniform Rules for Demand Guarantees: URDG 758
Consumer
Graham Roberts (Queen Mary, University of London) – OFT v Lloyds TSB Bank (credit card industry)
Graham Roberts – Fraudsters, Phishers, Hackers and Scammers: Who Pays the Price? (Are banks or their customers legally liable to pay for plastic card and internet bank account fraud?)
Joanne Wright (Begbies Traynor) – Consumer Credit Act 2006 and changing lending practices.
International Finance
Tariq Rasheed (Linklaters) – Contingent Credit Default Swaps
Fiona Gulliford (Gide Loyrette Nouel, Paris) – Project Finance: Bonds versus Loans
Rashid Bahar (Bar & Karrer) – Swiss disclosure rules for derivative transactions
Hendrik Haag (Hengeler Mueller) – The Ghost of Hammersmith and Fulham returns
Andrew McClean (Slaughter and May) and Martin Thorneycroft (Morgan Stanley) on leveraged finance
Rob van den Sigtenhorst (De Brauw Blackstone Westbroek) – New regulations on covered bonds in the Netherlands
Stephanie Comtesse and Eric Stupp (Bar & Karrer) – Switzerland: the new Federal Act on Collective Investment Schemes
Letters of Credit
UCP 600 – Report on ICC Banking Conference
Roger Jones – UCP 600 – Challenges Ahead
Richard Gwynne (Stephenson Harwood) – Fortis Bank v Indian Overseas Bank, and Fortis Bank v Indian Overseas Bank – further developments
International
Matthew Swan (Ogier) – Financial Assistance in Jersey; Jersey Cell Companies; the New Security Interests (Jersey) Law
Matthew Swan and Robin Smith (Ogier) – Security in BVI, Cayman Islands, Jersey and Guernsey: the Atlantic Divide
Max Ganado (Ganado & Associates) – developments in Maltese banking law
Shinsuke Kaneko (Morrison & Foerster LLP) – Overview of Amendments to the Money Lending Business Act, the Interest Rate Restriction Act and the Contributions, Deposits and Interest Rate Regulation Act of Japan.
Katsuhiko Fujihira and Shinsuke Kaneko (Morrison & Foerster LLP) Amendment of Commodity Exchange Act in Japan
Javier Fernandez Cuenca and Marta Moreno de Alboran (Perez-Llorca) – Tax-free depreciation scheme.
Peter Isler and Patrik Peyer (Niederer Kraft & Frey) The Future of Private Banking in Switzerland – an Outlook from a Legal Perspective
General
Professor Keith Stanton (University of Bristol) – Recouping syndicate members' losses: a cautionary tale. (Helmsley Acceptances Ltd v. Lambert Smith Hampton.)